NOT BRICKS
The next generation of interactive income through NFTs
INTERACTIVES
NFTs
COLLECTIONS
IDEAS2EARN
From an early age, I have been fond of collecting. Most of all, I liked to study nature gems. Already at the age of fifteen I had a large collection, and I knew almost everything about gems. Growing up, I came to the conclusion that the most valuable gems our world is ideas.

Almost at the same time, I learn about the NFT and start exploring new possibilities. I don't believe in pictures! For me, NFT is firstly a technology and only then its application options. NFT is like an unknown universe where need follow your own special path without a map and create your own map with the meaning of interactive.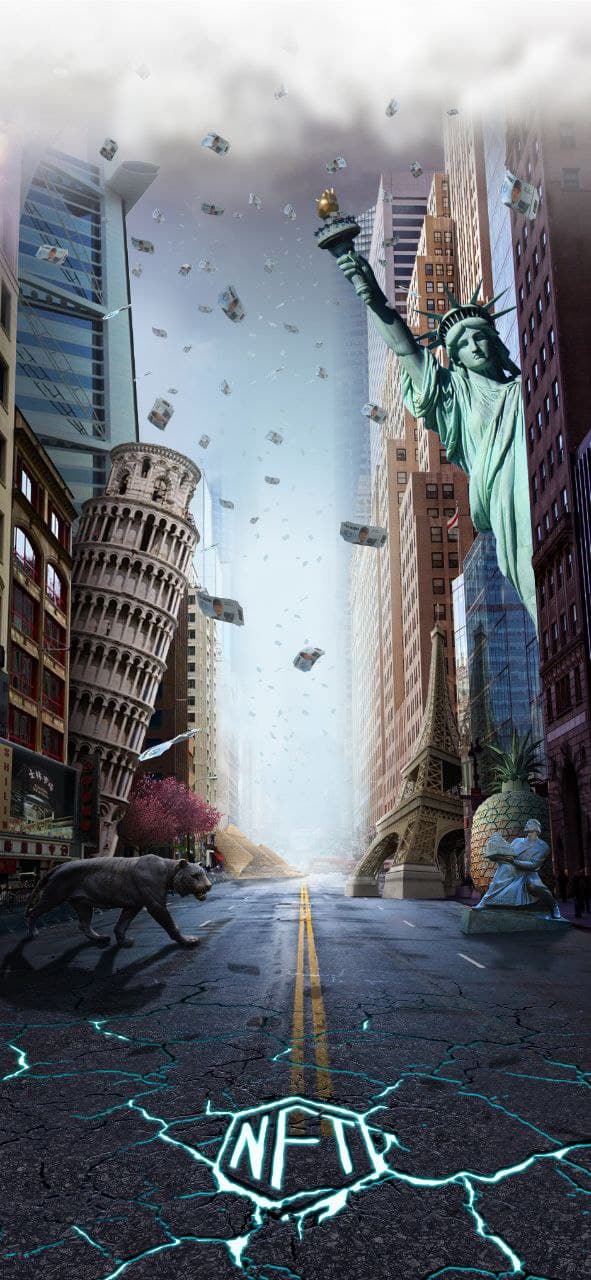 In the endless chaos of the crypto industry, it is important that each non-fungible token create does not cause its owner to feel like a useless accumulation. The concept of my ideas is focused on solutions that bring the owner of a non-fungible token either profit or status.
Now just there are three topics:

1. Do you know how to make two or more out of one dollar? Here you are!

2. Do you know a question that would be interesting to think about for people from different parts of our world? Here you are!

3. Do you know at least one good deed that anyone can easily do every day? Here you are!
Everything is simple! You send me your idea on one of the specified topics and earn if it's unique.
The value of your reward will increase over time, and each token will be a kind of stablecoin with a fixed amount.

When issuing a new token, I will always deposit a certain amount of USDT into a public account and each token holder can replace it with the amount specified for one token. Thus, each new idea will bring a new token and incomes.
Interactive Project & Interactive Design
1. As practice shows, no blockchain or hashgraph can be trusted 100%, because after some time they will force you to migrate. Therefore, I decided not to link my project in one place.
2. The design of the token is not final, and token holders have the right to change part of it. This means that each token will have a place where you can change its design, for example, add your logo. This will work by exchanging the new design token for the old token.
3. Each new token will contain a piece of the puzzle and belong to one hundred unique pieces. This is done, firstly, so that the topic collects no more than a hundred unique ideas for the first time and secondly to motivate collectors to collect more unique puzzles and get super rewards. For example, two weeks after the selected topic has collected one hundred unique ideas it will become clear who has more NFTs, so five owners will receive an additional bonus.
4. Almost each idea will probably end up in a book and be published in many languages.
I have a dream-goal start global process to collect cool ideas from different parts of the world to publish a new generation of books, which will be partly written by the whole world.
5. In the future, work will be carried out on an additional interactive project which will expand the boundaries of the use of tokens that are mined with ideas.